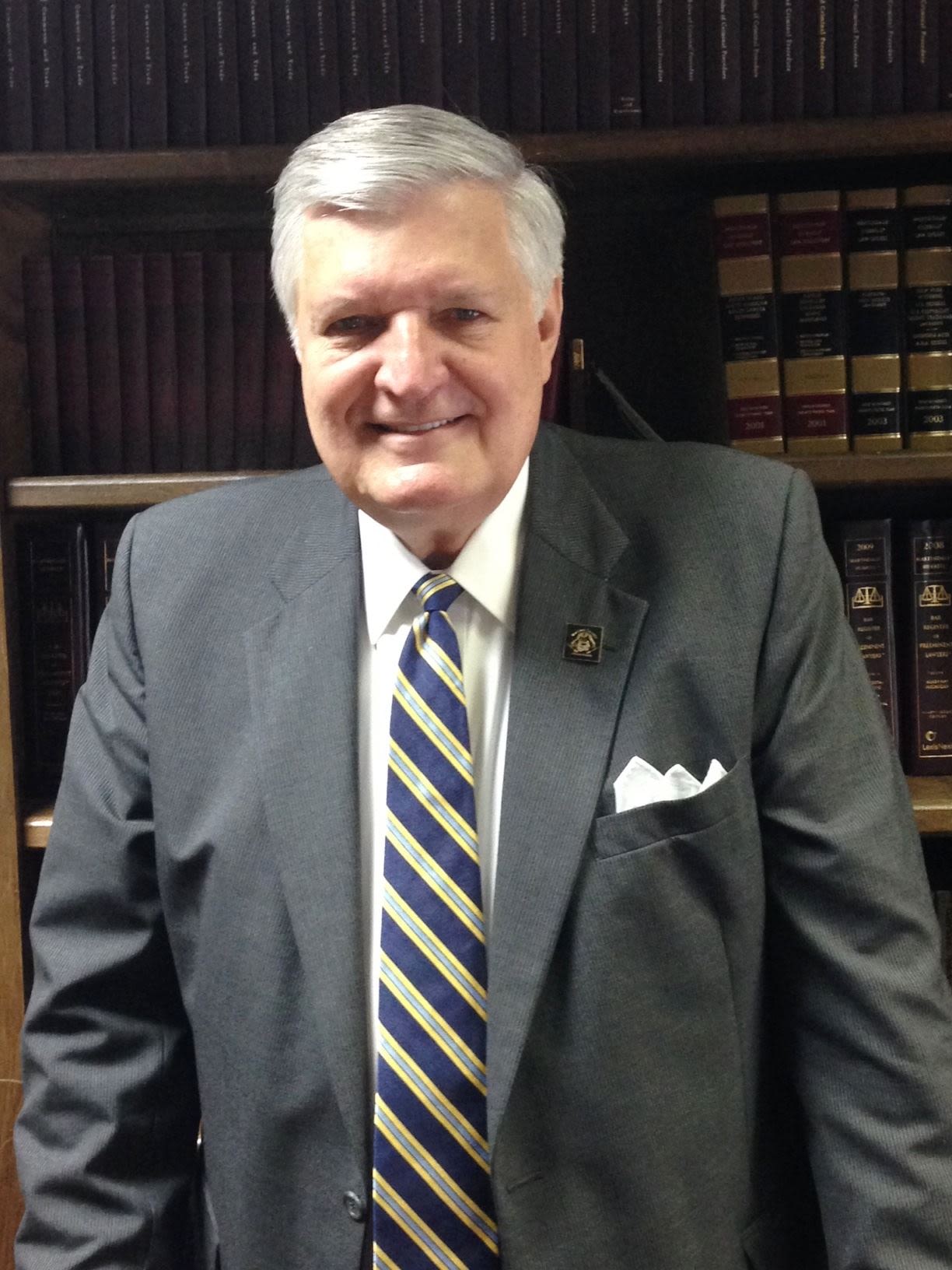 Phillip R. Dixon, Sr.
Attorney at Law
Phillip R. Dixon is a native of Wake Forest, North Carolina, attended Broughton High School, and graduated from Enloe High School in Raleigh, NC. He obtained a Bachelor of Science degree in Business Administration (B.S.B.A.) from East Carolina University and a Juris Doctor (J.D.) degree from the University of North Carolina at Chapel Hill School of Law.
He worked at the Institute of Government at the University of North Carolina at Chapel Hill, the North Carolina Attorney General's Office, the State Bureau of Investigation, and was a Law Clerk and Research Assistant to the Honorable Naomi Morris, Judge (later Chief Judge) of the North Carolina Court of Appeals. He served as School Board Attorney for Greenville City Schools, Pitt County Schools, Washington County Schools, and has done work for twenty-two (22) other school systems. Dixon is a Mediator and an Arbitrator, and he serves as a Hearing Officer for the North Carolina Department of Public Instruction. He represents numerous public bodies, including Greenville Utilities Commission of the City of Greenville, NC, the Town of Ayden, NC, and the Pitt County ABC Board, He is an AV-rated attorney by Martindale-Hubbell, the highest rating available to an attorney in private practice, and is listed in The Bar Register of Pre-eminent Lawyers.
His private law practice includes corporate and business law, contract, construction and utility law, estate planning, wills and trusts, estate administration and probate, adoptions, and uncontested divorce. He has published numerous articles on various legal topics and has lectured at the School of Government and with the North Carolina Bar Association, the North Carolina Council of School Attorneys, and the North Carolina Association of Community College Trustees.
Phil is an avid fan of the East Carolina Pirates, and supports all of ECU's athletic teams. He has traveled extensively in Russia, China, Ireland, Costa Rica, England, and France.
Education
J.D. - University of North Carolina School of Law, 1974

B.S.BA. - East Carolina University, 1971
List of Accomplishments
I. Beverly Lake Public Service Award, NC Bar Association

Former Member, UNC Board of Governors (8 years)

Citizen Lawyer, NC Bar Association (Inaugural Class)

Citizen of the Year, Greenville-Pitt County Chamber of Commerce

Distinguished Service Award, Greenville Jaycees

Distinguished Service Award, Pitt Community College

Distinguished Service Award, East Carolina University Alumni Association; Inc.

Distinguished Service Award, Boy Scouts of America

Distinguished Service Award, Education Law Section, North Carolina Bar Association

Outstanding Alumnus, East Carolina University

Volunteer of the Year, Pitt-Greenville Chamber of Commerce

Chair, Board of Directors, North Carolina Center for Public Policy and Research

Hearing Officer, NC Dept. of Health and Human Services, Division of Public Health, Women's and Children's Health Section, Early Intervention Branch (children birth through age three (3))

Hearing Officer, NC Dept. of Public Instruction in cases involving denials of tenure and dismissal of public school teachers with tenure

Local Due Process Hearing Officer and State Hearing Review Officer, North Carolina Department of Public Instruction

President, East Carolina University Alumni Association

President, East Carolina University Educational Foundation, Inc. (Pirate Club)

Chair, Greenville-Pitt County Chamber of Commerce

Chair, North Carolina Council of School Attorneys

Chair, Education Law Section, North Carolina Bar Association

President, Greenville Museum of Art, Inc.

Chair, Pitt County Mental Health, Mental Retardation, and Developmental Disabilities Area Board

Board of Directors, North Carolina Citizens for Business and Industry

Outstanding Educator, East Carolina University School of Education (now College of Education)

Campaign Chair, United Way of Pitt County

Member, School of Government Foundation, University of North Carolina at Chapel Hill

Member, Distinguished Advisory Council, Brody School of Medicine at East Carolina University

Chair, Board of Trustees, Pitt Community College

Chair, Board of Trustees, East Carolina University

Chair, Endowment Committee, North Carolina Bar Association Foundation

President, Greenville Noon Rotary Club

Paul Harris Fellow, Rotary International

Chair, Practical Training Committee, North Carolina Bar Association

Board of Directors, RSC Centura Bank (Greenville)

Board of Directors, Wells Fargo Bank, N.A. (Greenville Area Board)

Professional Advisory Council, ECU College of Education

East Carolina University Board of Visitors

Board of Trustees, Vidant Medical Center

Board of Directors, UNC Center for International Understanding

Chair, Chancellor Selection Committee, East Carolina University 1971